Nightfall covers her. A sharpshooter in the dark.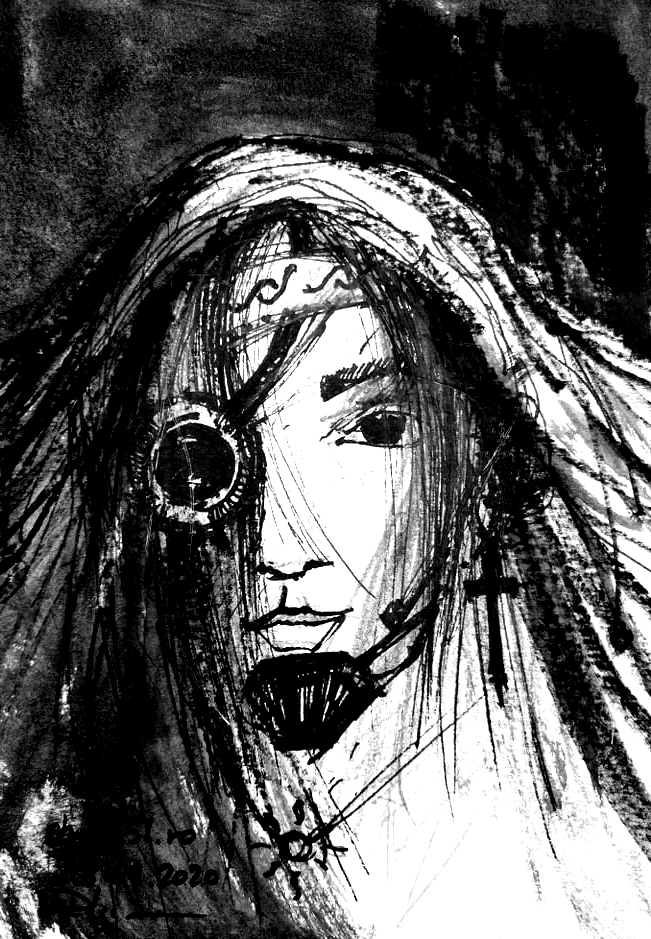 Și tot ca să încerc ceva nou, prin anul II de facultate luasem din biblioteca mamei aparatul de fotografiat rusesc Zenit / Зени́т (https://zenit.camera/) și cumpărasem un film Ilford alb-negru, să văd cum se făcea pe vremuri.
Până atunci îmi lăsase în excursii numai aparatul ei secundar (mai mic) Smena / Смена … cu care m-am mai jucat prin niște excursii, dar Zenit-ul era "the best out there", adică din casă.
Țin minte că m-am urcat în Foișorul de Foc, sub pretextul că vizităm muzeul pompierilor, dar ținteam de fapt terasele de sus. Chiar am întrebat dacă se poate urca în lanternou, ultimul nivel pentru care trebuie să treci prin mansardă (https://credodesign.ro/archives/2704)
Îmi plăcea mult "Viewfinder"-ul de la Zenit și zgomotul acela mecanic de la declanșator, după ce trăgeai fiecare cadru. M-a costat o avere developarea, dar măcar m-am simțit puțin ca Duran Duran în "A View to a Kill", coloana sonoră de la filmul din 1985 cu Roger Moore în rolul lui James Bond. Doar că ei erau în turnul Eiffel, iar eu în Foișor.
"Nightfall covers me, but you know the plans I'm making
Still overseas, could it be the whole Earth opening wide
A sacred why, a mystery gaping inside
A week is why, until we"