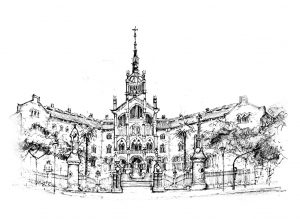 Hello and welcome to my site !
My name is
Radu Florea
and I'm a 35 years old architect from Bucharest, România currently based in Barcelona, passioned about historical and classical architecture.
You can check my artwork, order paintings on the
online shop
 or make new commissions – architecture projects or paintings. Just use the email :
radu@studio51.ro
for any inquiries or questions.
I also invite you to read new and fresh articles on my personal weblog on architecture, art, history, politics and the spiritual. 
for more dynamic real-time artwork also check my instagram : @raddisk
special thanks mSC eng. Cosmin Dumitru from Amsterdam, NL, for wonderful hosting and tech support online