original : 21x30cm ink on 250g specialised paper.
also available in print, 33×45 cm on high quality 135g poster paper
email radu@studio51.ro for details or check the Etsy shop : https://www.etsy.com/shop/studio51byRadu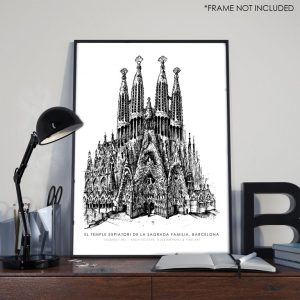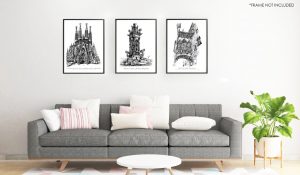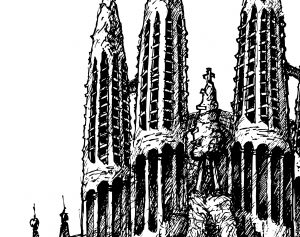 *
Temple Expiatori de la Sagrada Família
Nativity Facade. Upon the completion, the cathedral will be the tallest christian church of the world.
The feeling of staying in front of this facade, as an architect is beyond words to describe. It is said that Gaudi transcended architecture himself becoming something of the sacred, a work of art celebrating christianity in the modern world.
In the nativity facade some say you dont get the feeling Jesus is born -then- but of Jesus is born -now-.